With the UK being under lockdown or some form of restrictions for a year now, the impact on the retail landscape is becoming apparent. Figures compiled by LDC indicate that as of this month, over 17,500 chain store outlets have disappeared, and on a daily average, 48 restaurants, shops and other leisure/hospitality venues have permanently closed their doors. Even accounting for chain store openings (7,655 across the year), a net closure of 9,877 stores during the pandemic is a third higher than in 2019.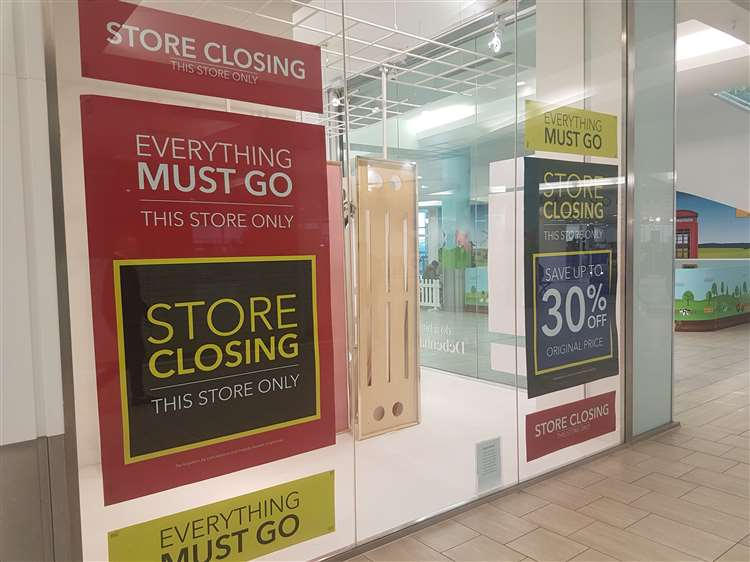 Where the nation is spending their money has also altered; the Centre for Economic and Business Research noted that working from home led to a £2.3 billion loss of retail spend in Central London alone – whilst it should be noted that some of this will have been redirected to surrounding suburban high streets, the impact on physical retail is still severe.
Topshop, Debenhams, Laura Ashley, Oasis & Warehouse, and Cath Kidston are but a few of the 'big' retailers who collapsed in 2020. Thornton's made the news as the latest household favourite closing their doors for the last time and other retailers such as Paperchase, John Lewis, Zara and Pret A Manger have announced the closing of a number of stores.
So what happens to the retail space when the world opens up?
Oversized store portfolios have been an issue (of sorts) for years, with the power of brick-and-mortar stores falling short of the ease and accessibility of the online high street. COVID has simply accelerated this changing landscape, particularly felt by businesses in retail-business districts.
The Centre for Retail Research (CRR) reported in late 2020 that of 400 property executives, over a third are already changing how retail stores are being used, with a further 57% considering such. CRRs director, Joshua Bamfield stated "there is no alternative to repurposing… as much as 10% of retail floor space might need to be repurposed in the short to medium-term, but it could be much higher in major cities".
However, such change is being viewed beneficially, with many in the retail industry seeing such repurposing as a way to 'bring department stores back to life', giving the public both what they want and what they value today.
There is a lot of space to work with; Altus Group's research indicated that as of September 2020 there was almost 1.35 billion sq ft of occupied, vacant and to let retail floor space in the UK.
A department store of consumer led-experiences.
One interesting alternate use of retail space is for flexible office space. Brandon Stephens, founder of Anthem (a company taking over disused UK department stores and repurposing them into 'thriving mixed-use spaces'), argues that the retail landscape needs to become a 'flexible space…[where] people [can] spend all day in one location'. You just need to look at the modern urban office to see the impacts; gone are the days of corporate office spaces with box cubicles and a complete lack of creativity. In comes the thriving office environment that encourages vitality, learning, creativity and well-being.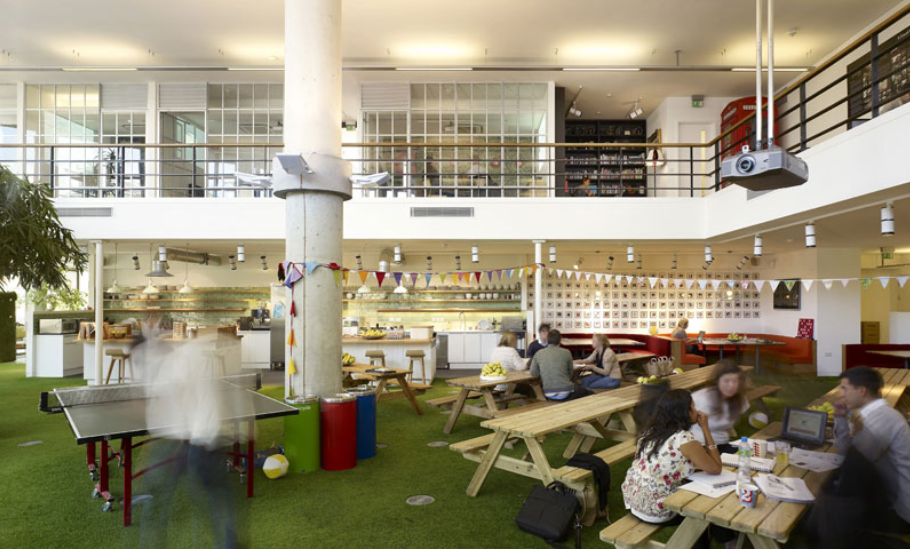 With gyms, spa's, dry cleaning, food halls and rooftop bars, the modern office space sounds more like a hotel, and yet this rejig works. Stephens articulates that these spaces need to become destinations where people want to go, yet the importance is on flexibility. Working from home has become the new norm, and essentially 'going into the office' will be like a day out; plus who doesn't love the idea of nipping up to the roof terrace for a drink after work?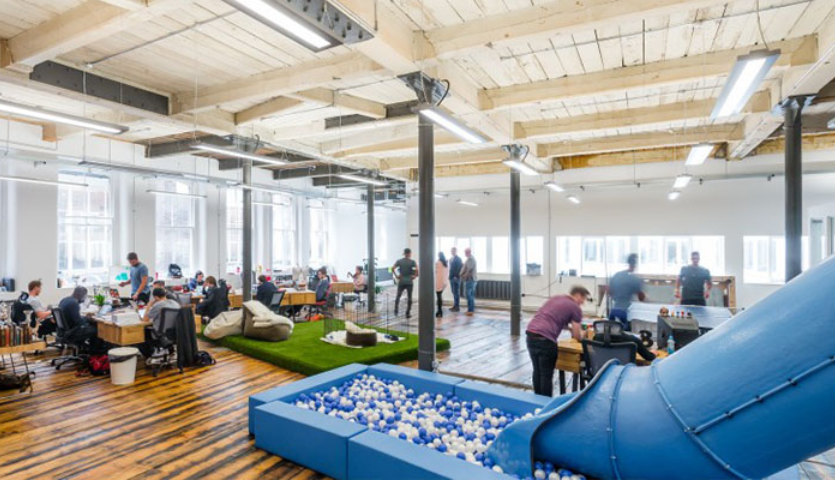 But to name a few, John Lewis has got the greenlight to convert 45% of its flagship Oxford Street store into offices, Publica Properties are looking to convert the 145,000 sq ft Oxford Street House of Frasier department store into offices and M&S plans to expland its Marble Arch flagship store, adding 200,000sq ft of offices into the mix.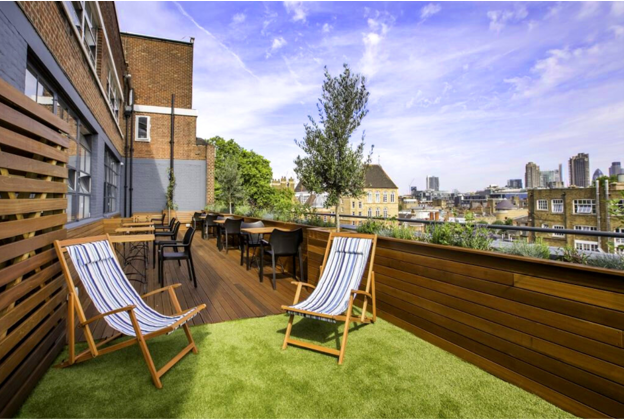 Ghost kitchens
Also referred to as 'virtual restaurants' or 'cloud kitchens' (which I think sounds a little friendlier), these "commercial facilities purpose-built to produce food specifically for delivery" are booming in popularity, especially since the pandemic shut restaurant doors nearly a year ago.  
Take Karma Kitchen; founded in 2018 by Gini and Eccie, they now run two commercial kitchens - one in Wood Green and the other in Hackney. The commercial kitchens are fully equipped with everything from kitchen porters and community managers to state of the art equipment. Most importantly, they are co-working spaces; you are able to rent out the kitchen space on a basis suited to you.

Through their Karma Relief Programme, the Karma Kitchen is actively focusing on revitalising struggling city centre infrastructures. Crucial to communal ghost kitchens success is space, with the warehouses at around 3,000 sq ft each; this allows for a bustling hive of activity from Indian curries to burgers, to pasta dishes and seafood. The UK food delivery industry is also one to watch and so more and more space will be required. In 2019, the industry was valued at over £8bn and the food delivery sector across Europe was already experiencing double digit growth (predicted to exceed £19bn by 2023). However, with the impacts the brick-and-mortar restaurant industry has experienced throughout the pandemic, these figures may be on the conservative side.
Ghost Kitchens now being hailed 'virtual food courts' and are equally convenient for those of us working from home, especially those who live in suburban neighbourhoods that previously may not have had a wide array of 'food experiences' at the click of a button. Therefore, the idea of having a ghost kitchen at the heart of the community hub, utilising unused retail space seems to be a rather smart one.  
Homes
I think its safe to say everybody at least once during the pandemic wished they had more living space! I certainly can – a year without a garden has certainly been challenging. Market research by Nationwide throughout 2020 corroborates this; 63% of those surveyed wanted a bigger garden and 43% wanted a bigger home. Retailers, aware of this demand, have for a long time been reviewing their estates to decide which sites can drive further value by incorporating residential homes. John Lewis has created plans for affordable sustainable homes (both social and private) on 20 of its sites across the UK – they're even considering furnishing the homes with John Lewis products!
Property giants, such as Hammerson, are also making the retail-home leap. Hammerson themselves have submitted proposals to convert a former Debenhams store in Leicester into 300 rental flats and resident amenities (including the ever popular rooftop garden). Again, we see the importance of changing retail spaces to where people want to be. Hammerson's managing director Mark Bourgeois stated that although there has been a shift in retail and consumer shopping habits, meaning retail spaces will need to "adapt their offer and mix of uses", well-connected city centres will always be where people want to be.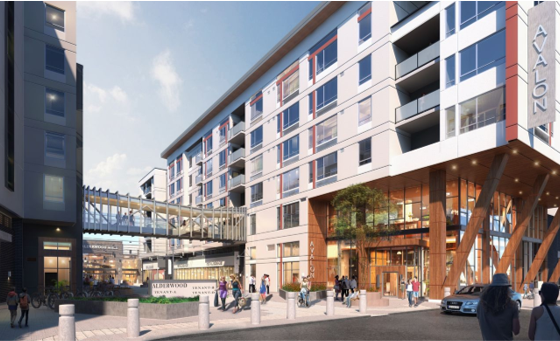 Converting retail spaces into residential is a strategic move; creating that right balance of homes, workplaces and retail, leisure and services creates the ideal supply and demand for the town centre. The Government are aiding this swift reconversion with changes in legislation, making previously individually use-class (e.g. gyms, shops, offices) lumped into one single-use class, 'Class E'. Alongside this, from August 1st 2021, all Class E buildings can be converted to residential using a brand new set of Permitted Development Rights - once approved, most buildings in a town centre could be repurposed without the need for planning permission.
Laboratories
The demand for lab space from both new and existing science firms is ever growing, yet the same cannot be said for supply. Vacant retail units however, could be the answer, particularly in providing the extensive floor space and floor-to-ceiling height required for a laboratory. Research conducted by Savills identified around 100 units (1.8 million sq ft) suitable for a lab conversion in London alone; Oxford also proved fruitful in feasible retail space prime for laboratories.
Whilst there has been hesitation over suitability of using retail space in this way, the prime location in high footfall areas allows for increased transparency and community engagement with projects.
Encouraging quality time.
As Ritchie Clapson, the Co-founder of PropertyCEO wrote, "to recapture the thriving hub of activity, town centres need to become leisure destinations".
Unused retail spaces are now being reformatted into such experiences. For instance, the former Debenhams department store in Exeter is looking to be converted into a boutique cinema - although its yet to be specified which company is interested in this refurbishment.
My hometown also has a boutique cinema (The Everyman) and it certainly is an experience. With a bar straight as you enter, plush two seater sofas in the cinema itself and food and drink delivered to you whilst you watch, the town centre location is another bonus,  making it accessible to customers who can't always access out of town alternatives.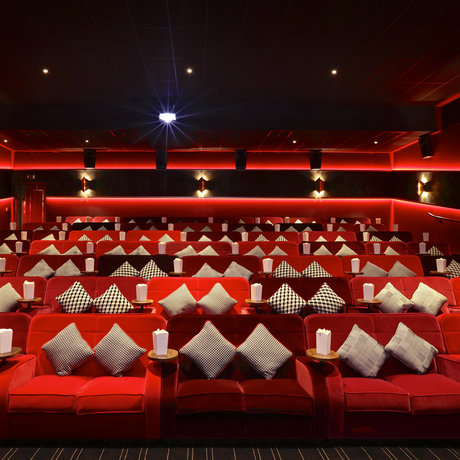 Coding,  "literacy of the 21st century".
Creatively saying "You deserve a parents night out!", Code Ninjas has tapped into both the parents need for some child-free time (especially after all the home schooling), and the children's love of all things games - they referenced Roblox and Minecraft straight off the bat. Embracing STEM learning in a fun and creative manner, Code Ninjas offer classes for children aged 5-14, developing both coding skills and the love of learning.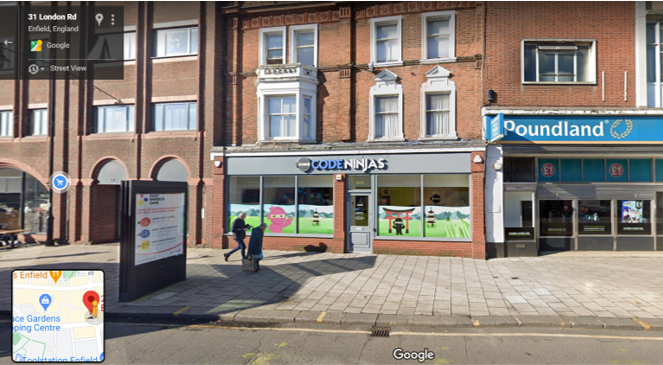 Their selection of site locations certainly peaks interest; by selecting unused retail units for some of their centres, they're bringing learning to the high street, making it visible for both parents and kids (nothing grabs attention like a cool looking ninja), whilst also being easily accessible and surrounded by other amenities. Although they do offer a space for parents to sit and wait whilst their child is in the dojo (learning area), a high street location gives parents the opportunity to do some shopping whilst their children are happily entertained (and learning!).  
giving parents the opportunity to do some shopping whilst kid free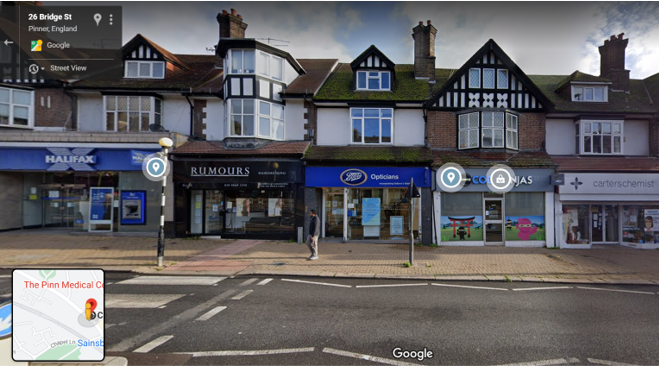 Whilst the future of the retail landscape is still unknown, it's evident that there are many options out there to bring life back into retail centres. Opening different services in the form of offices, entertainment venues, ghost kitchens, coding schools and homes, will bring a purpose back to high streets, adding in that sense of community that we've virtually found through lockdown.
Kate McGoldrick, Communications Officer at Geolytix
Photo by Ben Garratt on Unsplash