MAPP shortlisted for best Business Intelligence & Analytics Solution at the Cloud Awards 2020
GEOLYTIX MAPP has been shortlisted for the Clouds Award 2020. Having grown considerably in the last 5 years, our bespoke predictive location intelligence and mapping tool is now used by many major retailers, leisure and F&B operators globally. We're eagerly anticipating the announcement next month
27th January 2021
GEOLYTIX are thrilled to announce that MAPP has been shortlisted at the Cloud Awards for the 'Best Business Intelligence & Analytics Solution'.
Our predictive location intelligence and mapping tool has grown considerably over the last five years and we are delighted to have received this recognition. Our clients tell us that MAPP's ease-of-use, speed, flexibility and the quickness in which we are able to turnaround a bespoke solution to fulfil their needs are key factors in its success. It is now an integral tool to many major retailers, leisure & F&B operators across the globe and has meant they are now able to make crucial business decisions much more easily, wherever they may be.
We are up against some big names, including Qlik, in this highly competitive category so will be keeping our fingers crossed for the announcement expected early next month.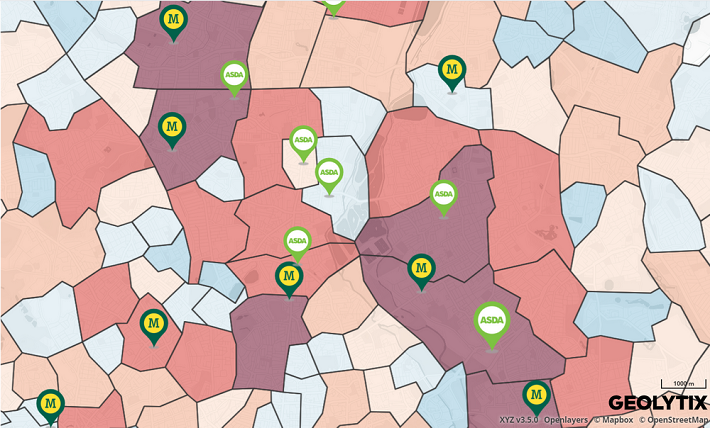 What is MAPP and how do I get a free trial?
MAPP is our online market intelligence and mapping tool which allows anybody to use location insights for business decision-making. It is designed in-house specifically for your needs, from the design, to the functionality, to the map style, we create innovative solutions which work for you. Click here for more information.
To request a free trial, please contact info@geolytix.co.uk today
Jasmin Fitzpatrick, Product Owner at Geolytix
Image: Authors Own
Related Posts
29th September 2021

Moving to university comes with a lot of big decisions, including which university halls of residence. MAPP can make this decision a little easier; read below to find out how...

24th February 2021

Jasmin, our MAPP product manager, answers some of our most common MAPP related questions

24th February 2021

Mobile ping data is now integrated into MAPP allowing you to use real-life mobile activity data to inform your location decisions. Combining this with our Retail Recovery Index you can track retail recovery trends comparing against both regional and national averages.